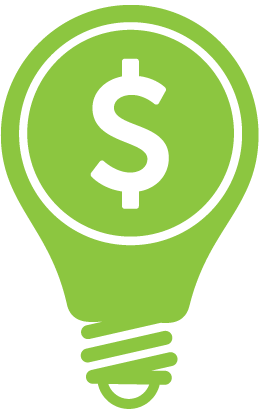 REBATE SAVINGS MADE EASY
Not sure which rebates you qualify for? Don't worry. We work with all Iowa energy companies and stay up to date on the latest lighting rebate programs, so we can help you get every penny you're entitled to. We'll even do the paperwork.
We're also sensitive to your cash flow needs. Some energy companies may let you assign the rebate to us so you don't have to wait 6 to 8 weeks for a check. Just pay your out-of-pocket share and you're done.
Why Claim Rebates?
Rebate savings can add up to as much as 80%.
We match you with the current programs you qualify for.
Rebates can help fund one-time projects or savings on regular stocking orders.
We know how energy companies want claims submitted – no red tape.